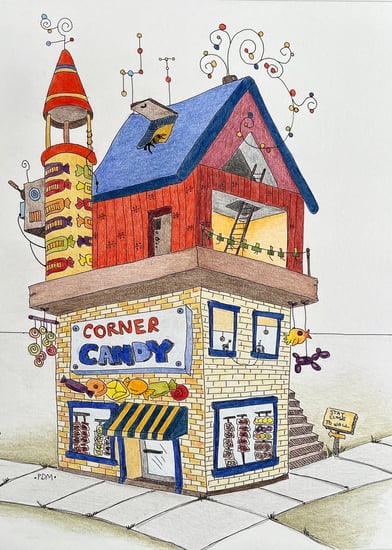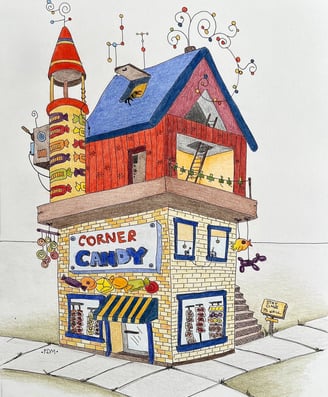 Art that makes you smile!
Take a break from the real world and step inside my Wacky Wonky World.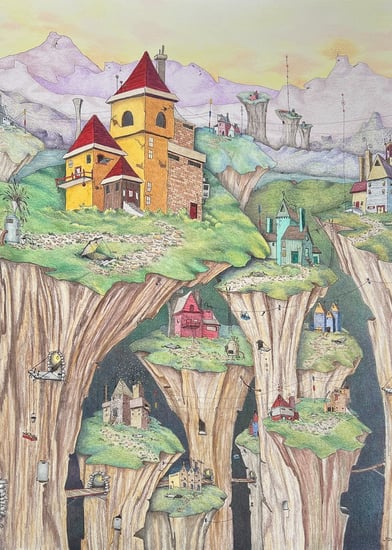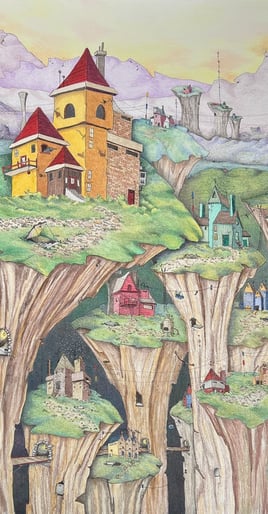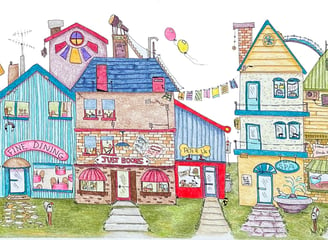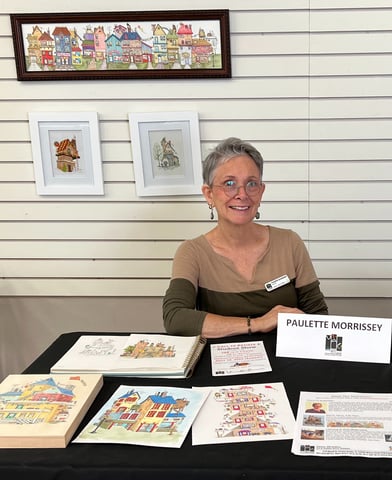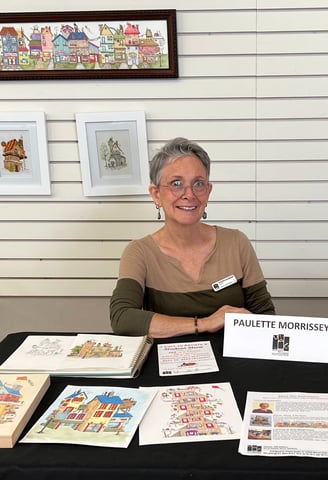 Copyright 2023 • This site owned and managed by Tulip Square Studio LLC
Thank you for having a look at my art. Stay up to date on my creations by signing up for my newsletter. Not to worry, I won't bombard you with emails!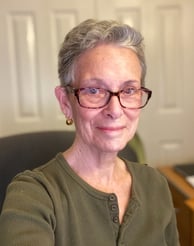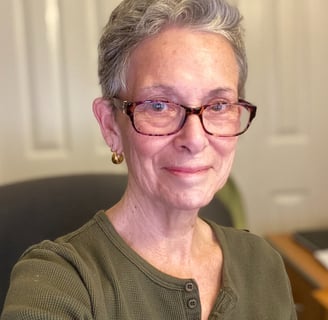 About the Artist
Paulette Morrissey likes to dabble in all sorts of different art mediums, but her wonky buildings have become her favorite. She delights in adding silly, senseless and unlikely items to her crooked buildings and impossible landscapes. They make her smile as she creates them, and hopes her viewers smile when they see them. Paulette also does illustrative realism art as well as a variety of fiber arts. In her words, "I like to be creating something all day every day." Her work has been published in art magazines such as Ann Kullberg's Color. She has won local and international awards for some of her colored pencil pieces, and is currently working on her first illustrated art instruction book.